Dreamtech5 has the capacity to carry out a large number of digital solutions, whether visual, informative, training or promotional.
3D Modelling and Animations
Dreamtech5 develops different types of tasks based on 3D technology. We apply this technology to create high-quality static images or highly-detailed explanatory technical videos which add great value to product presentations by companies who may need these types of solutions.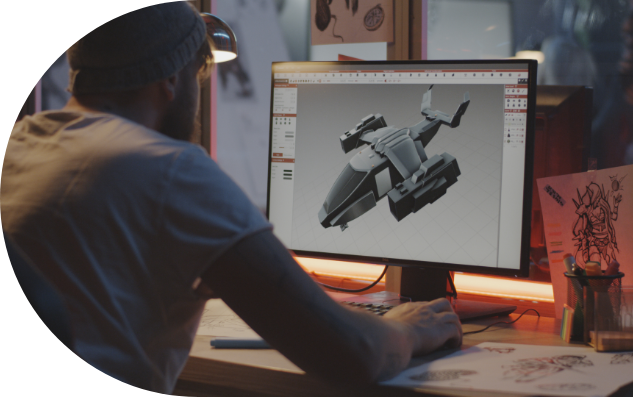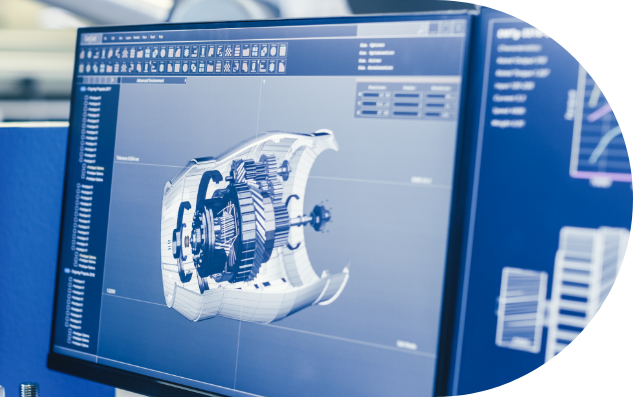 An interactive 3D video uses 3D modelling and animations as a base, but adds a layer that makes it interactive. While 3D videos use linear communications, interactive videos feature a series of on-demand videos or 3D animations, giving freedom of movement to the project that manages to draw in users.
This technology in a step further in the use of 3D modelling. This technology consists of creating an interactive 3D environment: Thanks to the use of virtual reality goggles, we introduce the user in a 3D environment, where they can view it with a 360º overview, interacting with 3D elements thanks to the remote controls and even make the 3D elements interact with another by contact.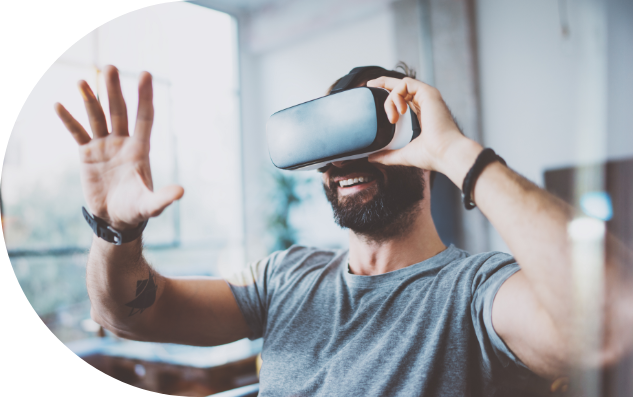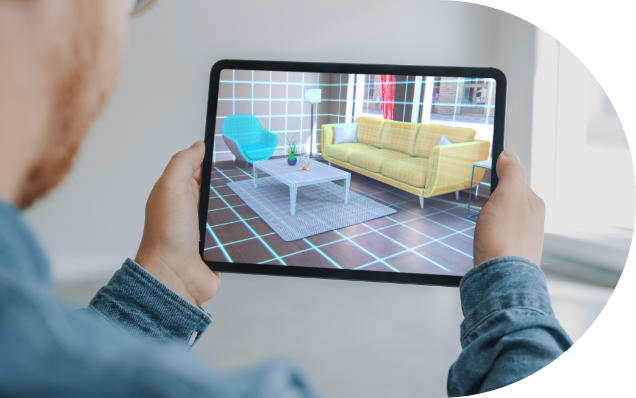 Augmented or mixed reality technology aims to shows a layer over reality through goggles or mobile devices that shows 3D models or extra information about machinery or any other installation. People using these devices can view 3D models superimposed over a real area. In some cases it is even possible to interact with the models by moving them in space.
Every company that goes to the market and wants to offer its services needs to make them known. That's why it's essential to create a visual identity. Thanks to graphic design we create a communications system that will help companies not only be better recognized, but also share their values and ideas thanks to the visual design.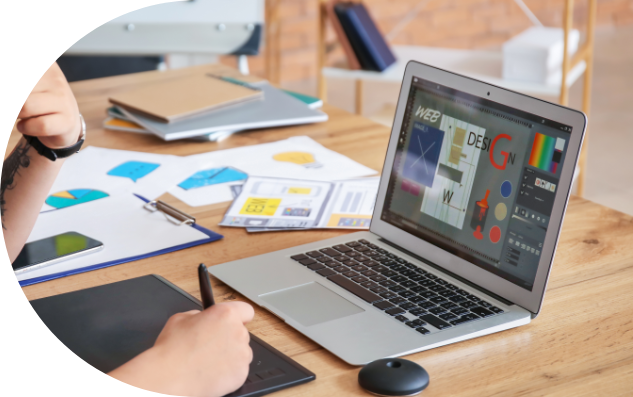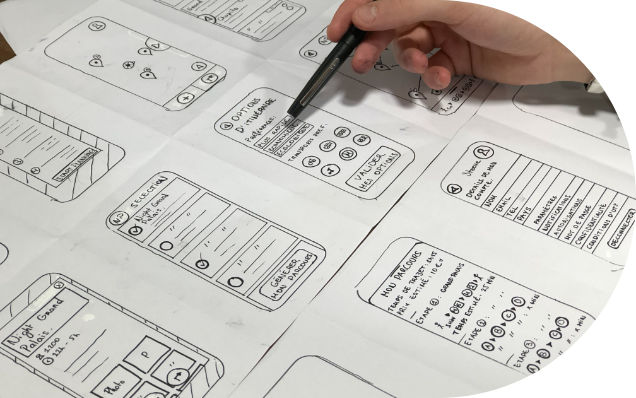 We live in a society that's connected to mobile devices. There is a growing need to develop solutions that reach people anywhere they go that they can use at any time on their device. Mobile app development is continually growing and it provides solutions in healthcare, gamification, free time, training and much more.
Creating an advertising spot is an important action to get your name out there. At Dreamtech5 we make and edit videos using real images. We can also mix them with video and 3D images or make it entirely in 3D.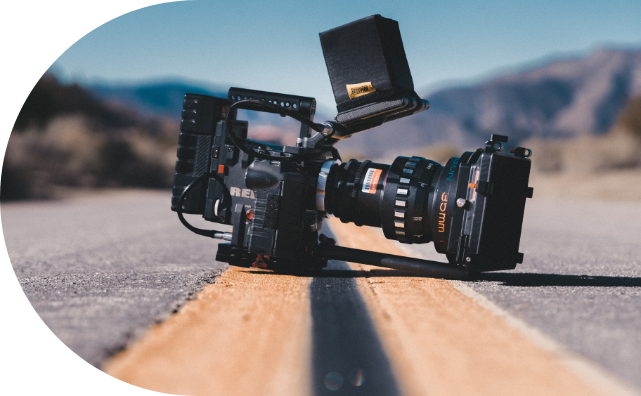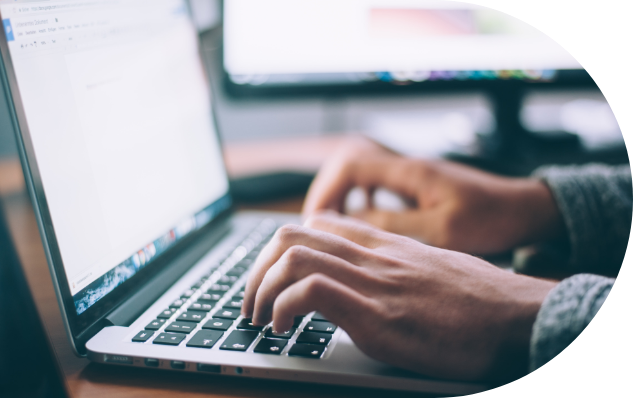 We create projects intended to be used online, developing both the design and offering customized web programming. Among other types of tasks, we apply our clients' corporate identities online, create menus and animations that make sites more dynamic or offer specific programming to cover our customers' needs.
Interactive e-learning modules
We develop content learning modules in both online and offline environments. All these are developed to motivate users to learn, making use of illustrations, 3D images, 3D videos and small interactive 3D resources. This all ends with a test at the end of the course which will be measure the users' knowledge on the subject matter. These types of projects are typically hosted on LMS platforms which link the results to the platform's users.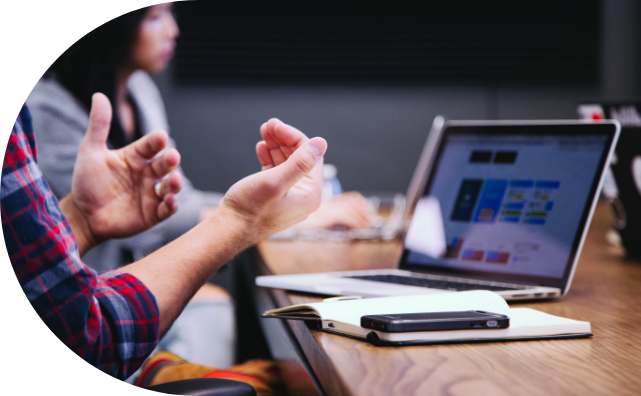 In our era remote work has taken on great importance. That's why it's essential to develop technologies and solutions that make this situation easier. That's why we develop resources like Virtual Stands where companies can interactively show their products online, in a 360º space similar to their real conference stands.
In the remote work sphere, we offer our clients remote assistance technologies that allow operators to receive instruction from a technician in another part of the world through an internet connection and the use of mobile devices or augmented reality goggles.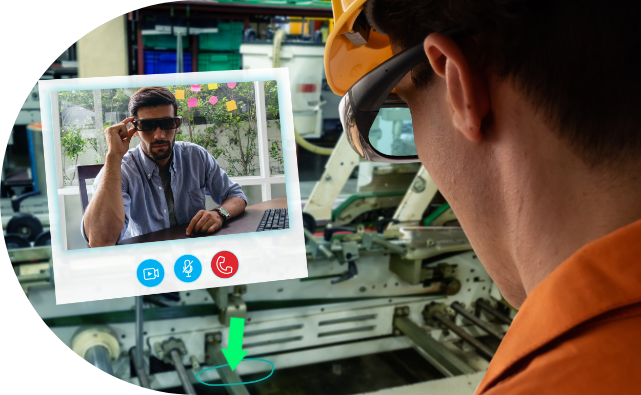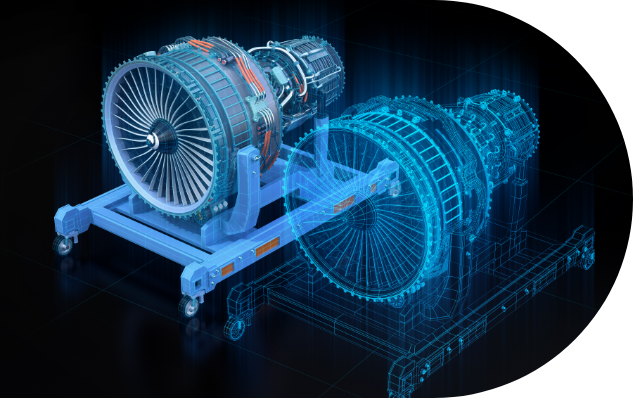 Technologies like Digital twins allow users working remotely to receive data and information in real time from what would be their physical workspace. These technologies are in high demand in a world where work is increasingly decentralized.
360º Showrooms and Configurators
Nowadays, users consult information that may appear online ahead of time before purchasing a product. If extra information and interaction can be added to that process, we propose solutions like 360º showrooms and product configurators, where users can view a specific product in detail and in 360º, or they can configure a personalized product.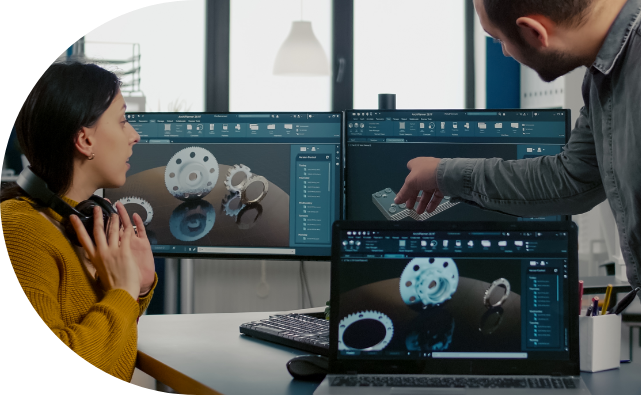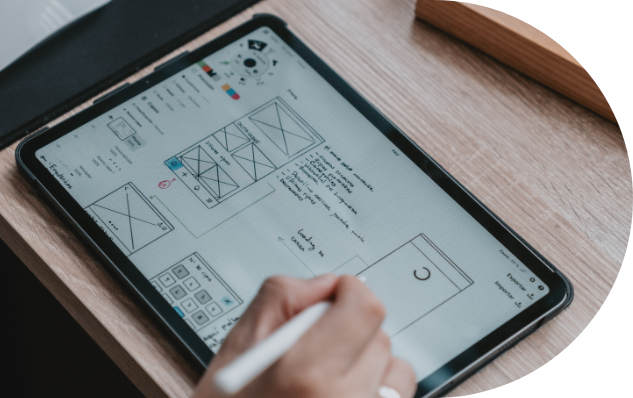 A proper, user-friendly interface design, whether for interactive 3D videos or websites, e-learning modules or any other system that requires a user interface, is essential during project development. That's why we take special care in designing the user interface and experience (UI/UX).