Builders have always sought 3D representations of their blueprints in order to make them more understandable, immersive, and attractive. Before the existence of 3D software, scale models were created to make such representations. However, computers have revolutionized the way of presenting these types of projects.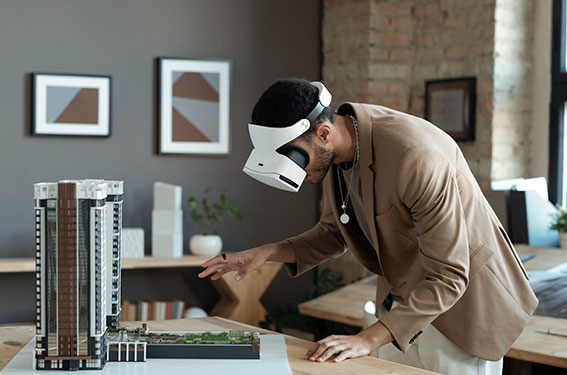 The importance of virtual representations in construction
The 21st century has ushered in innovations that go beyond simple 3D representations, such as the application of augmented reality, virtual reality, and BIM.
We develop several applications of 3D technology in the field of construction, like the ones listed below.
What is Augmented Reality in construction?
Augmented reality has similar uses to virtual reality in construction.
It has as an advantage that can be used as an overlay on real elements, making it possible to see the final result on the work, decoration, or the layout in show homes, for example. AR provides a clearer, more realistic view.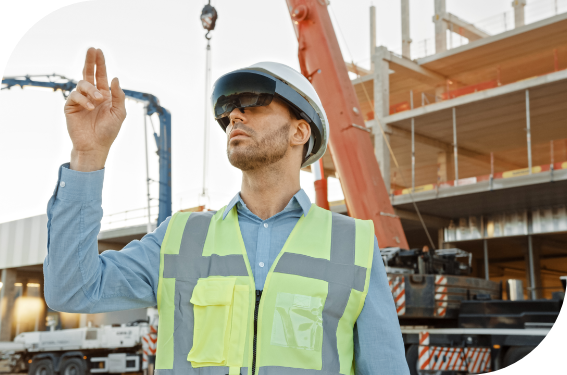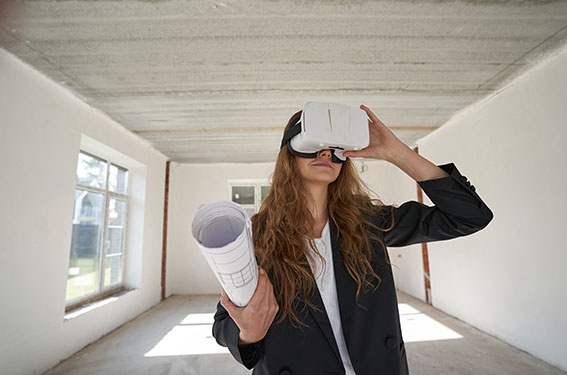 What other software can be used for augmented reality or innovation measurement?
The variety of innovations that we can use both in virtual reality architecture applications, as well as other measurement software such as those we describe below are key to these projects.
Apart from its use in project development, BIM is applied subject to the use of AR and VR, as these technologies expand the potential of BIM, expanding its use from the office to the field. When augmented reality is used, it is possible to see figures or pipelines that have not yet been built overlayed on the construction process, as well as the building itself which is to be developed.
Augmented Reality and BIM
Augmented reality associated with BIM is generally applied for work after the construction of the building. The 3D model that contains all the information on the pipelines can be used to monitor all the services in real time from management centres that can be located anywhere in the world.
These types of videos are highly useful for this sector as they enable us to show, for example, a building in detail long before its construction, as well as the spaces with the final finishes. These videos are also used to show how integrating new buildings into an area would affect the real surroundings.
These are used to explain real estate developments in order to show comparisons between the current status and the project, provide information on noteworthy aspects, compare different solutions, and more.
Virtual reality is generally applied for visits to show homes as its development is cheaper and more versatile than actually building a home. It is also used by engineering teams to review projects so they can check the lighting, the suitability of the layout, or the final design or finish of materials. That's why virtual reality in construction is fundamental.
In the field of construction, having a website that gives visibility to a promotion, action, or project is important for both B2B and B2C. That is why the development of a complete website to promote all their work, such as the use of landing pages to showcase outstanding projects, is very interesting for companies in this field.