This sector is a clear example of an environment that can benefit from each of the different types of projects we develop.
We do everything from creating 3D videos that can show a detailed explanation, visualize parts that we would not be able to see in reality, and use interactive platforms that can improve knowledge acquisition to using VR and AR technology to introduce the person who is receiving training into the place of action, but without any of the possible risks involved.
AR can train users in the workplace.
How does augmented reality work in education?
The goal of this technology in education is to reach a greater level of interest in gaining knowledge.
If we move from simply receiving a document with explanatory texts to a digital text with the possibility of interacting and viewing 3D animations, all these extras help users connect with the content.
Virtual reality is the next step to making all this a reality. This adds more to the concept of "learning by doing."
If we transfer this to VR, we achieve greater user involvement since they are surrounded by and within the action.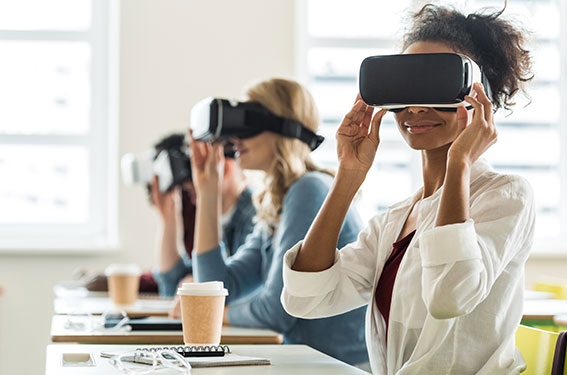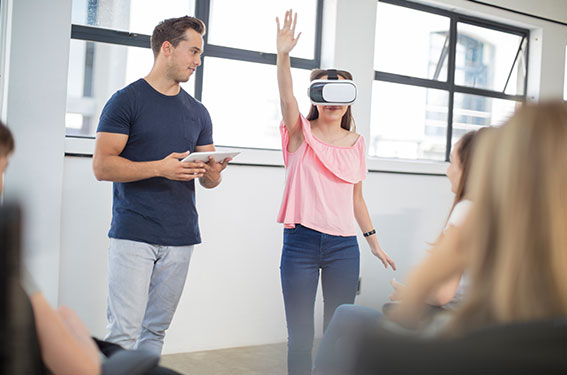 How can virtual reality help in education?
This technology can be of great help in training processes. VR offers the ability to change a document that users can access through a virtual environment in which the document "comes closer to the user" through 3D interactions and animations.
This ensures another step forward
Virtual reality makes learning more of an experience than a knowledge acquisition process. This makes augmented reality and educational innovation in training formats fully viable.
What can augmented reality bring to education and entertainment?
Augmented reality already has a strong presence in education. Education already features many augmented reality projects, but above all in publishing, specifically in education books.
The ability to add codes or trackers that students can scan to view a 3D model through the screen on the subject matter provides extra interaction and another level of learning where the entertainment aspect plays a much larger role than in the usual learning process.
This is the main advantage of AR technology in the field of education.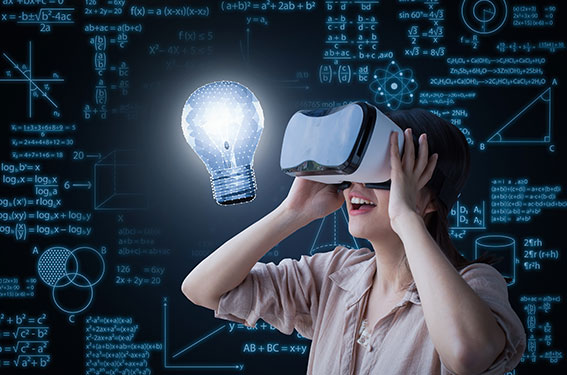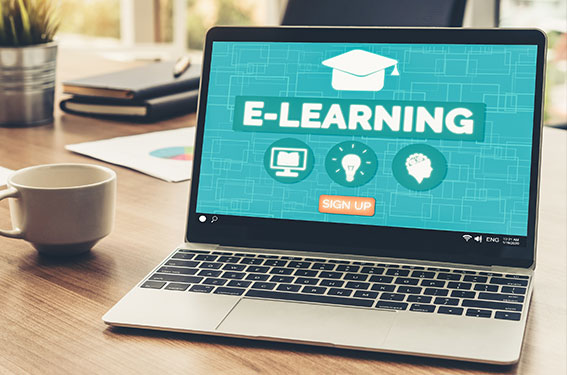 From distance learning to e-learning
There are many steps that have been taken to move from what is known as distance education to what we know as e-learning.
We have gone from receiving written information through an email or any other means of communication to educate ourselves on a specific topic to users themselves accessing a platform where all the content they need is presented.
The content is more user-friendly and connects more with users
These platforms have evolved to the point that the content is presented in a more user-friendly and interactive way, which results in users feeling more connected and attracted to the content. All this is achieved by creating educational gamification that teaches all these contents.
As we have stated before, almost all the solutions we offer would fit within the education sector, generally all encompassed in e-learning or LMS platforms.
These can be developed both for desktop computers or just for mobile devices as educational app developments.
An educational app is an online computer development that houses all the knowledge which users can access from their own mobile device.
These platforms manage users and their progress using highly interactive resources in an almost game-like manner, achieving a complete virtual e-learning education.
Educational gamification: Apps
Another teaching technique to motivate students, where strategies from the gaming world are used to motivate them. Different apps provide us with these solutions.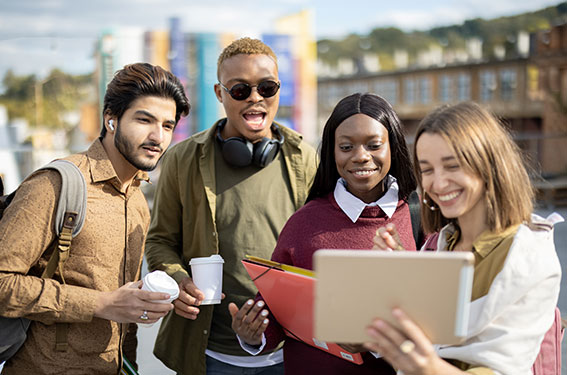 The use of 3D in training
In training, the important thing is for information to reach users in the most accurate and efficient manner. For students, the use of both 3D images and 3D videos helps them to acquire knowledge more accurately as technology allows us to reliably represent the element or process that is being taught.
Thanks to this, students receive training with high quality visuals and we ensure greater individual commitment and participation.
Greater user engagement thanks to interactive resources.
In educational environments, the more a user interacts with the information, the better they absorb the contents. Therefore, the use of interactive resources, whether in 2D to make the scene more dynamic or in 3D to achieve superior visual quality, is very useful for educational environments.
Our team is able to turn educational content into interactive content which, apart from explaining everything needed, makes it a more user-friendly and closely connected experience.
A solid platform that encompasses everything
In education, and specifically in e-learning, it is important to look after the educational content and how it is communicated to students. Moreover, as an online environment, it is important for the platform to store all the content, be user-friendly, and keep users entertained and alert. Dreamtech5 develops platforms including content gamification and gives out badges or awards for achievements made by users.
Would you like to know more?