Nowadays, all company need marketing to make themselves known or to raise their profile with the general public. That's why companies welcome any technological and visual solution to support the marketing process, from static images to interactive environments, and even using immersive technologies such as VR and AR.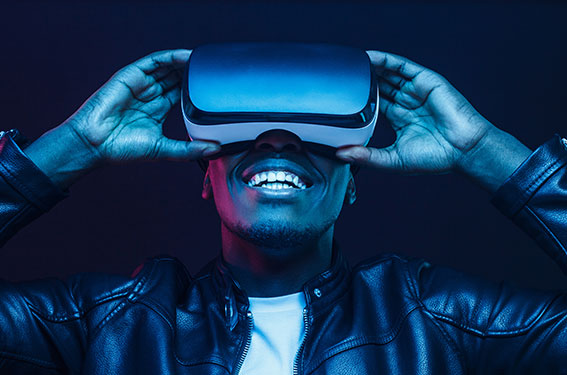 Virtual reality and augmented reality
Thanks to virtual reality and augmented reality, these complex processes can be experienced in an immersive manner and be made interactive. Apart from an explanatory character, they can be used for training or even informative purposes through mixed reality using augmented reality glasses.
What is augmented reality in marketing?
This consists of a series of advertising actions using this technology as the main promotional pillar for services or products that a company may offer.
It involves creating sensory marketing by using augmented reality in advertising or in digital marketing campaigns.
Examples of augmented reality in marketing:
There are multiple examples of augmented reality in advertising. The best known one was the experience created by Pokémon GO, where all users became hunters.
The Sephora brand also used it to create an augmented reality experience: Virtual Artist App. With it, users can simulate the result of the products on their faces through the camera on their mobile phone.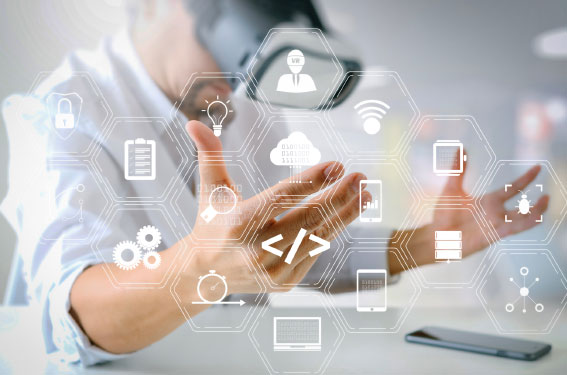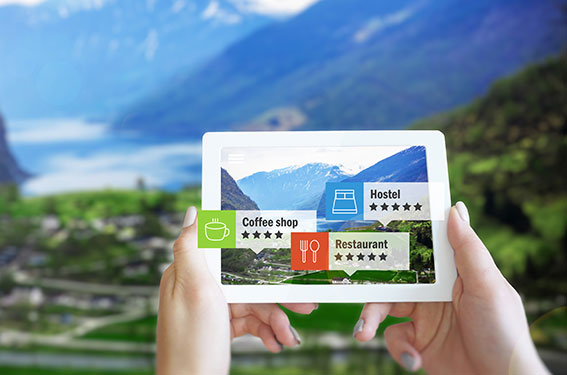 How can augmented reality be applied in marketing?
In marketing, this technology is usually applied both on websites and at points of sale. Due to their widespread use, mobile phones are typically used to scan codes or trackers.
Trackers showing 3D simulation
Through the camera on a device, these trackers show us a simulation of the 3D model as if it were in real space.
Augmented reality glasses
In special cases, where the hardware is provided by the company itself, augmented reality glasses can be used to view a product.
AR in marketing not only works to create user-friendly experiences, but also to make it easier to grow as a brand.
An innovative user experience
Augmented reality (AR) is a great alternative if you want to excel in the digital world, generate engagement with your customers, and build a truly innovative user experience (UX).
Augmented reality has many advantages within digital marketing strategies, mainly because it enables you to stand out from other competitors.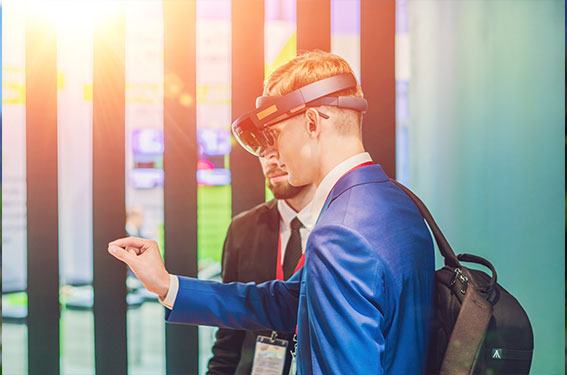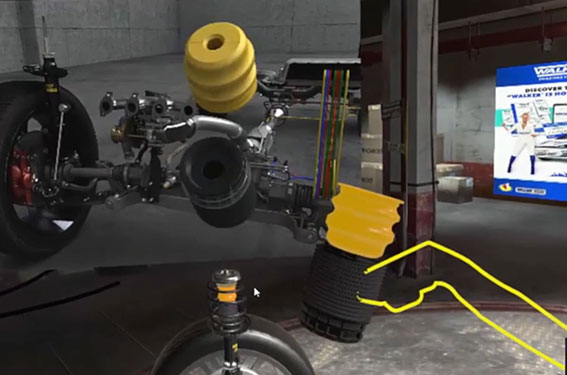 What is virtual reality in marketing?
Developments in this technology aim to promote services or products for a company that requests it.
Virtual reality is widely used in marketing
This type of technology is more commonly used in fairs or exhibition areas as it requires specific glasses to play the contents. In this case, the idea is to create a virtual environment where a company's products or services are promoted by making the created space more interactive.
Having a 3D representation of the product that you want to advertise is definitely something that companies can capitalize on during marketing campaigns. Using images or videos of the products to showcase the product's qualities or highlight parts that could not be shown in the real product without disassembling or damaging it make it easy to explain the product.
3D interactive resources as engagement tools
The ability to have a tactile and interactive device that showcases the product, where users can interact with it and view information about it according to their knowledge requirements, provides a factor that invites users to find out more about the product.
Projects in online environments
Projects in online environments in this sector often focus on product sales and promotions. Creating online projects that encompass all the marketing actions for a specific campaign serves as a common place for all the related information.
A regularly recurring feature in marketing is the creation of a landing page to promote and highlight a particular product within a line.
Advertising spot for different platforms
In a largely multimedia world like ours, producing advertising spots to play on different platforms is a highly important tool within a marketing plan. These can be made through 3D images with high levels of realism or by recording real product images. The latter option does not give as much flexibility as the use of 3D, but it has the advantage that the target audience will be able to perceive the reality of the product.
360° showrooms and configurators as sales and loyalty tools
If there's one important thing in marketing, it's being able to view the product on different platforms through placement on different media. Moreover, if you give users the possibility to customize the product depending on their needs and tastes, you ensure a high level of connection between the buyer and the product. This is possible with showrooms that allow people to view a digital model and move it to be able to see it from all angles. In some developments, it even allows users to customize the digital model with colours, designs, shapes, and more.