In a sector where production processes on an assembly line are the most common environments, 3D videos can be highly useful and informative to show these developments. In essence, virtual reality is another form of simulation.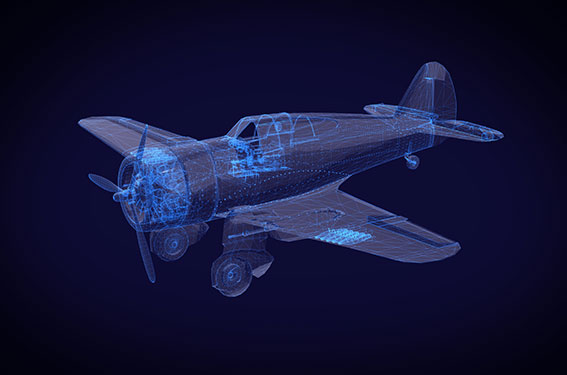 The option to create 3D interactive resources
Virtual Reality and Augmented Reality services can recreate processes with the aim of training and demonstrations for pilots, cabin crews, or mechanics in addition to the general public.
In addition, augmented reality can provide extra data in the mixed reality that it creates, which are useful for the sector and its different processes.
How does virtual reality help in aeronautics?
In this industry, developing Virtual Reality projects can help users visualize projects prior to construction, mainly regarding assembly, making it possible to analyse and detect possible irregularities before doing the assembly in the workplace.
In addition, virtual reality in training can help staff or workers in the sector by placing them in possible dangerous situations to learn without running any actual risks.
A beneficial contribution to classroom productivity, while also increasing student interest in research, VR enables students to interact with the environment through a special device.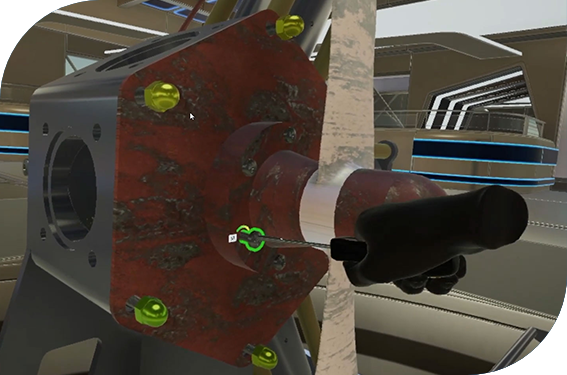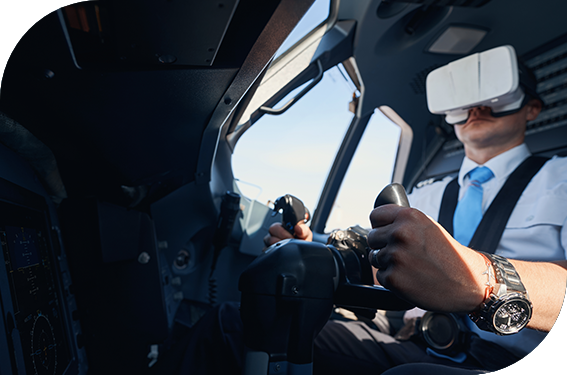 VR projects in aviation can represent everything from construction and assembly processes to flight situations for training objectives. These projects provide significant advantages in the field of cost savings as they do not require large spaces or the installation of enormous, complex simulators.
Main objective of VR in aviation
The main objective is to introduce users to a 3D environment that represents the desired situation, and for users to interact with the scene in an informative or instructional manner.
The first, most essential thing is to develop a virtual project that represents the scene as requested.
This will be associated with a 3D model of interiors and surroundings, as well as a schedule that recreates the events that may arise in the scene.
Once the project has been created and compiled, the next step is to associate it with a technology that can play it, either by means of monitors, with virtual reality glasses, and with hydraulic platforms that represent the physical aspects if they have been added. In short, a simulator must:
Develop a project.
Include devices to play the simulator (monitors, virtual reality glasses, or videowalls).
Feature platforms that resemble the physics of the vehicle.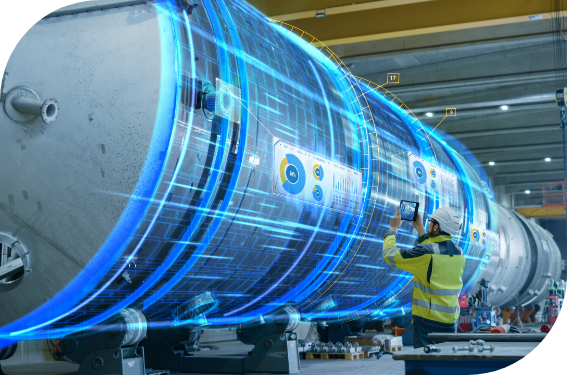 3D representations and videos in aeronautics
The ability to represent environments and elements related to aeronautics in 3D provides us with a vast ability to show and explain complex concepts and processes thanks to the use of this technology. A 3D video allows us to explain everything from assembly lines to how the final product works in detail, without having to operate a real unit.
An aeronautical app is often used to present products using mobile devices by scanning codes or specific shapes that overlay 3D models on the reality seen through the device. An aeronautical GPS app is incredibly useful for both pilots and trainees.
The development of online environments in this sector is mainly focused on product sales and promotions. As large international companies in this sector, they also tend to have employee training programs. These programs can be managed with LMS web development and e-learning training modules.
Dreamtech5 develops e-learning content including all 3D capabilities to achieve more dynamic, interactive, and user-friendly content. All these projects are associated with a user interface and user experience design and study so that the interaction with the system is user-friendly.
Web development in the sector
Our experience in the sector confirms that it is essential for companies have a website where visitors can know everything about the company. This includes everything from their history, how they work, what technologies they use, and, perhaps most important, showcasing the projects they have carried out in the past.
Therefore, having an online space where all the information is displayed in a friendly and eye-catching manner is crucial for this sector.